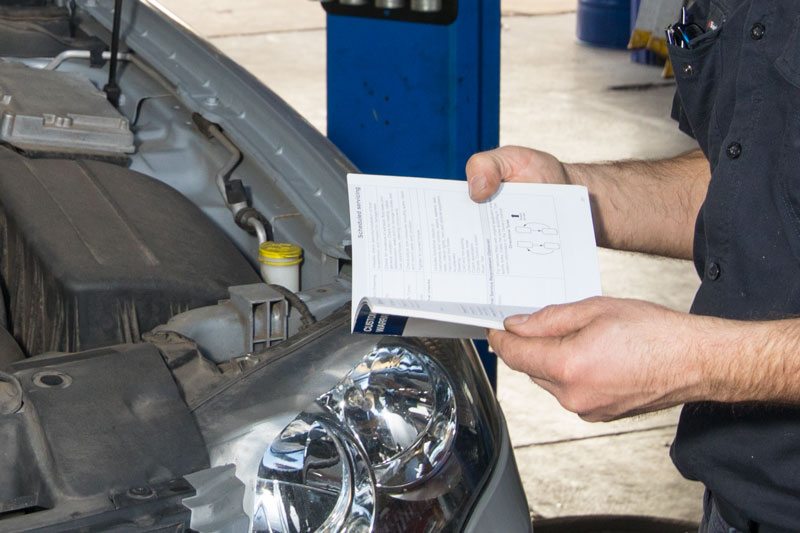 Logbook Servicing
Whenever you purchase a new vehicle, the manufacturer provides you with a warranty that will cover the costs of mechanical parts failures. This warranty is voided however if you don't periodically bring your vehicle certified mechanic for a servicing. These servicings follow the manufacturer's procedures and methods to ensure your vehicle is being properly maintained. Once the service is complete, the mechanic records the details and stamps your vehicle's logbook, ensuring your warranty is kept valid. Here at Keith McCracken Automotive our mechanics are fully certified to provide logbook services for:
All petrol passenger vehicles
All diesel passenger vehicles
All electric and hybrid passenger vehicles
To book your next logbook service with us, get in touch today!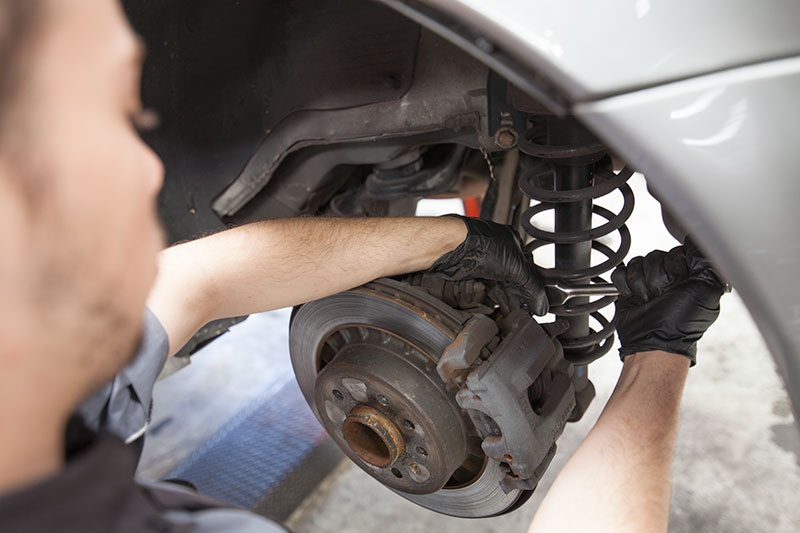 Brake Services
Unlike other safety systems, your brakes are entirely preventative. While safety systems like SRS airbags help to reduce the severity of an accident, well-maintained brakes can be the difference between an accident and an emergency stop. Due to the stop-start nature of urban driving, your brakes suffer a surprising amount of wear. For the safety of yourself and your customers, we recommend you have your brakes checked frequently. Keith McCracken Automotive's skilled mechanics can provide the following brake services:
Brake component replacement
Brake component machining
Brake hose repairs or replacement
Brake restorations
General brake services
If you haven't had your brakes checked in a while, talk to us today!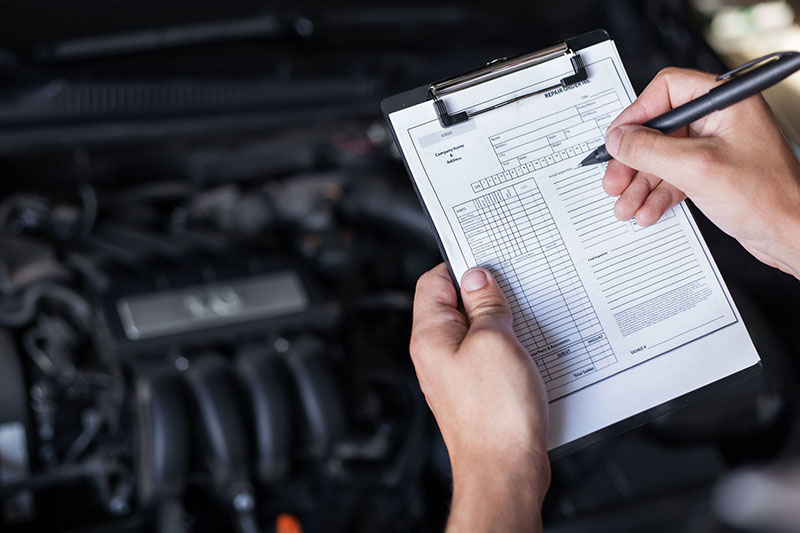 Pre-Purchase Inspections When you're thinking about buying a second-hand vehicle, we would recommend you bring it in for a pre-purchase inspection. We will inspect the vehicle thoroughly from top to bottom, to uncover any flaws that the seller may not have been aware of. This way you know exactly what you're buying, avoid nasty surprises, and it may give you an advantage in negotiating the price. If you're thinking about buying a second-hand vehicle, book a pre-purchase inspection with us today!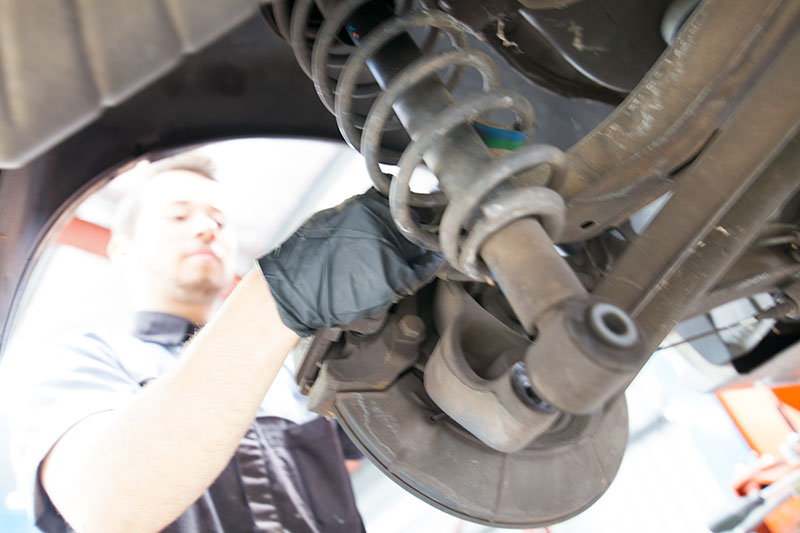 Steering & Suspension
Defects in your vehicles suspension and steering drastically affect both ride comfort and handling, causing body roll through corners and play in the steering wheel. Your suspension is also responsible for maximising the grip your tyres exert on the road, so any flaws will increase your stopping distance. Keith McCracken Automotive can provide the following steering & suspension services:
Shock absorbers, coil and leaf springs, and struts
Bushing replacement
Power steering repairs and replacement
If your teeth rattle on bumpy roads, contact us today!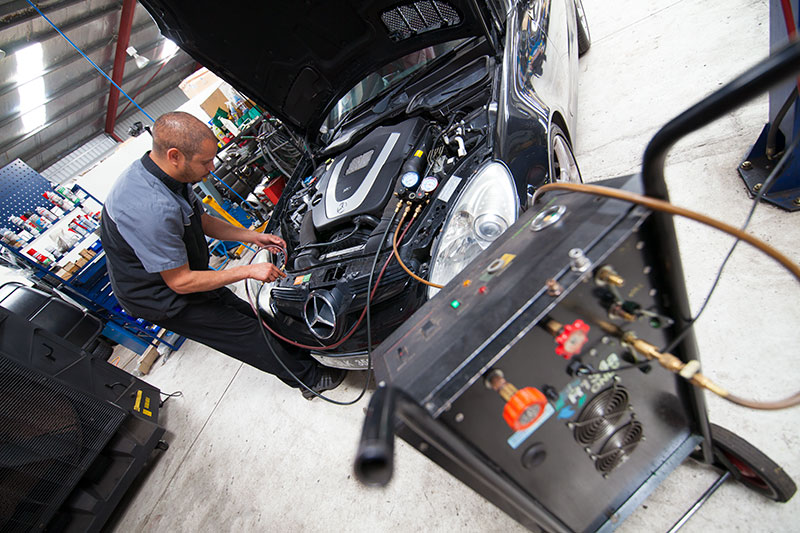 Air Conditioning
Driving in the Australian summer without proper air conditioning can be virtually unbearable. Uniquely, your vehicle's AC will actually degrade more from disuse than use. The multitude of rubber tubing and seals the make up your aircon will dry out and crack, allowing the refrigerant gas to leak out and rob your air conditioning of its cooling ability. Keith McCracken Automotive can provide a complete air conditioning service and repair, starting by fixing or replacing any broken compressors, condensers or valves, then checking for leaks in the hoses and swapping out compromised rubber, finishing by deodorising and re-gassing your AC with refrigerant once we're certain it's airtight. If your air conditioning isn't working, don't sweat it!
Talk to us today!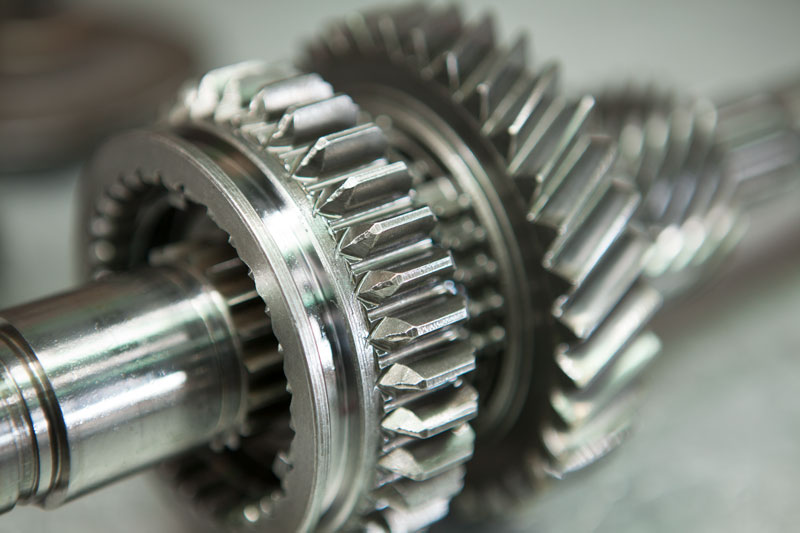 Clutches & Transmissions
Responsible for transferring power from the engine to the wheels, the drivetrain is comprised of some of the most sophisticate machinery in your vehicle. Due to the intricate nature of the machinery, any minor faults can quickly escalate into very costly repairs. If you notice clicking noises when turning, are having difficulty changing gears or hear a grinding or clunking noise when you do so, or notice a burning smell coming from under the bonnet after driving, you may have problems with your vehicle's transmission. Here at Keith McCracken Automotive we can help you with:
Clutch repairs and services
Automatic and manual gearbox repairs and services
CV and U joint repairs and service
Differential repairs and service
If you've noticed any of the warning signs listed above, contact us today!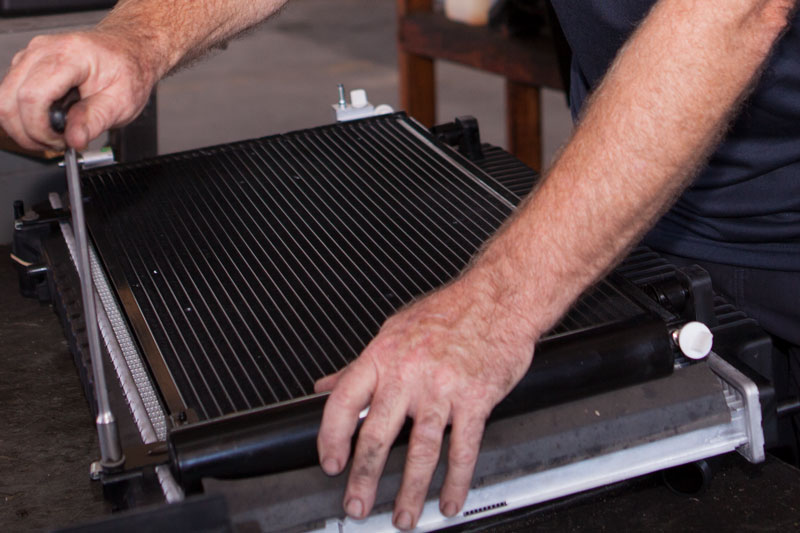 Radiators & Cooling Systems
Deficiencies in your vehicle's cooling system can decrease fuel efficiency and engine lifespan. Leaking coolant will damage the gasket head, and expansion caused by overheating cause the cylinders and pistons to warp. If left unattended for too long, this will render your vehicle undriveable, and the cost of repairs are comparable to buying a second-hand car. Keith McCracken Automotive's skilled mechanics can help you with:
Radiator/heater unit repairs and replacement
Head gasket replacement
Coolant flush and leak check
Thermostat check and replacement
If your vehicle is leaking coolant or overheating, get in touch today!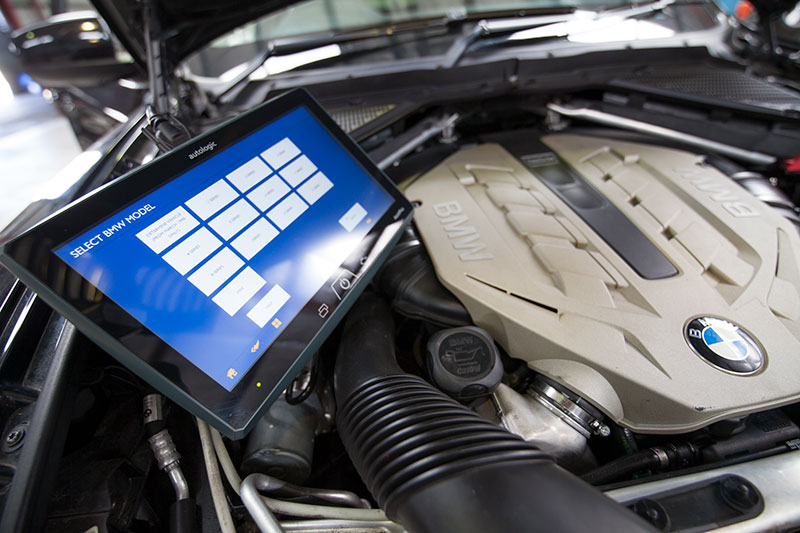 Diagnostics & Auto Electrical
With the increasing sophistication of modern vehicles, the on-board computer now manages more of your vehicle's systems than ever, from managing ignition and braking to monitoring fuel consumption and playing music, even pre-emptively putting the vehicle into limp mode if it detects a serious fault to prevent lasting damage. Despite their increased complexity, most on-board computers still only have the one way to communicate with you: the Check Engine Light (CEL) on the dashboard, which will light up if you have a serious problem. Keith McCracken Automotive is equipped with a top of the line diagnostic scan tool which we can plug into your vehicle's computer to generate a detailed diagnostics report. Once we have analysed the problem, we can help you with:
Battery replacement
Battery repair
New battery sale
Alternator and starter motor replacement
Replacement of other auto electrical components
Installation of auto electrical accessories
Electrical fault tracing
If your CEL is looking up at you from the dashboard, contact us today!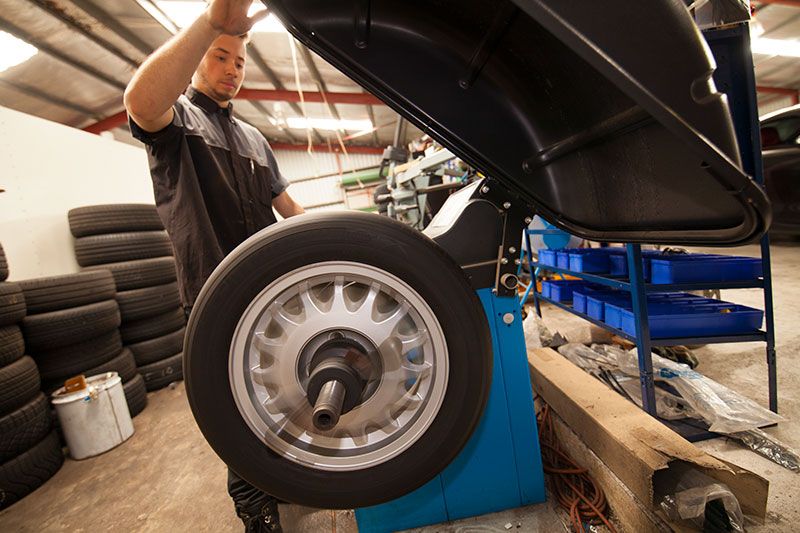 Tyres & Wheels
Tyre manufacturers design their tyres to provide grip even as they wear down, with redundancies built into the treads that allow your tyres to continue providing traction, even during wet weather when they act as channels to divert the water away from the surface of the tyre. If your wheels are poorly balanced however these redundancies won't work as the manufacturers can't predict the wear and design their tyres to compensate. Misaligned wheels also affect your handling. Keith McCracken Automotive can supply:
Wheel balancing
Major tyre brands for all makes and models of:
Passenger vehicles
Light trucks and commercial vehicles
4WD vehicles
If your tyres are looking a bit bald, get in touch today!
Other Services
We offer a wide range of other services here at Keith McCracken Automotive, including, but not limited to:
Windscreen repair and replacement
Trailer repairs
Exhaust repairs and replacement
Towing organised for you
Courtesy car available for booking
If you need a service you haven't seen listed anywhere above, please don't hesitate to ask us today!